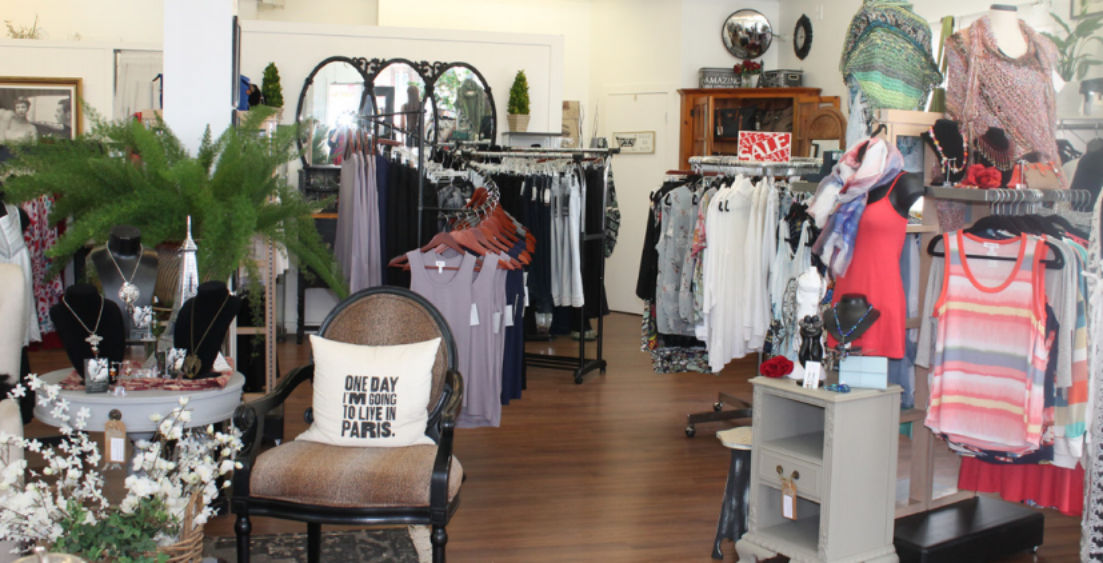 A Journey to Carolyn's Boutique
It's no surprise that Carolyn Severson grew up in an artsy household. With a mother who painted abstract landscapes and a father who loved to carve fanciful birdhouses, there was always a stack of Better Homes & Gardens magazines for reference and inspiration!
When you step into Carolyn's Boutique, you feel like you've stepped into the pages of one of those magazines - harmonious colours and fabrics abound in artful arrangements!
Since opening her shop four years ago, Carolyn has become wellacquainted with the creative and fast-growing fashion scene in Canada. On her twice annual trips to the Vancouver Fashion Exchange, she pays close attention to buying highly wearable pieces that are mix and matchable, making shopping for that special outfit sheer pleasure instead of a tedious exercise in fast-fashion throwaways.
With over 10 years experience working in a high-end Calgary consignment shop, putting together ensembles and outfits is second nature for Carolyn. For those who feel intimidated by clothes shopping, this is a serious plus!
Carolyn focuses on quality, mostly Canadian made clothing, that both lasts and is easy to care for, with an emphasis on natural fibres. Add on the accessories she's sourced from local artisans and creating a functional and fun wardrobe that expresses your individuality doesn't get any easier. Name brands from Canada include Papillon and Swish from Vancouver, Putorti knitwear from Montreal. Cut Loose comes from San Francisco. UP! pants, an array of Joseph Ribkoff, Bella Amoré and bamboo fabric exclusives by Susan Mukai Designs adorn the walls and hanging racks. More luscious knitwear pieces from Montreal and Vancouver are due to arrive this Fall.
At Carolyn's Boutique, size is not an issue! She carries XS-XXL or 2 to 22, and she can always order in sizes if they run out. Carolyn's best fashion advice: Start with a piece you love, then add a piece every season (or an outfit if it's in your budget). Build your wardrobe by mix and matching your basics with some fun fashion pieces. Most importantly – get out of your comfort zone! Don't be afraid to try on something new even if it makes you laugh! When you step into Carolyn's boutique (and you really should give yourself the treat!) Carolyn and her helpers are eager to assist. Experimenting is great fun when you've got the support of other savvy dressers!